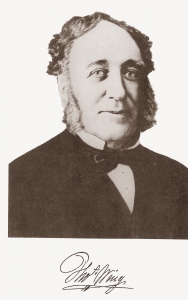 In 1837, Captain Thomas Wing is the first to charter the harbour of 'Hauriri', which is later called Ahuriri.
In 1846, Alexander Alexander is the first European trader to settle, building a store and starting two businesses, a shipping company and a bacon curing venture. By 1851 the little port is a bustling place of trade boasting three hotels which were often full.
On 10th March 1855, Napier is declared a "Port of Entry" for customed goods. It is at this time it is given the official name "Port of Napier".
East Pier was built on the site of an old fish factory in 1992 by its present owners to be a top quality waterfront bar and brasserie and over the next decade established itself as the areas leading and most popular venue.
Since the turn of the millennium East Pier has also earned the reputation as one of Hawke's Bay's leading wedding and conference centres attracting large glamorous weddings and regional, national, and international conferences on a weekly basis.